The MOB is thrilled to welcome Coach Catherine Watters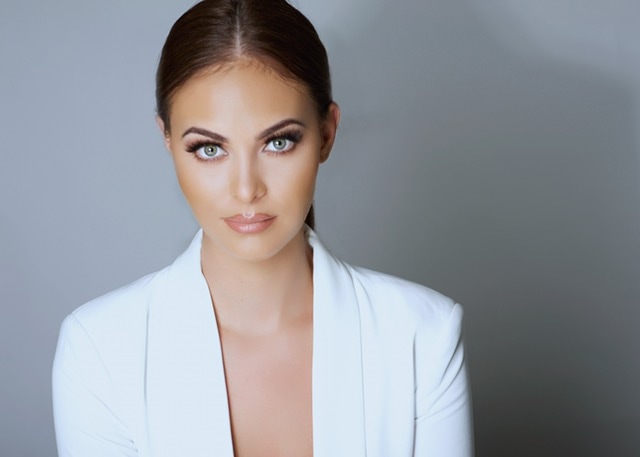 Catherine Watters is extremely excited and honored to be coaching alongside Bonnie Bruckner and the Las Vegas MOBTwirling Corps! Catherine has extensive training in the field of baton twirling. She began twirling when she was 8 years old, and grew to be one of the nation's best…winning 37 Advanced-Elite state, regional and national Championships! She is trained in the Vaganova style of ballet, was a member of the South Coast Repertory Ballet Company, and went on to minor in Dance Education at the University of Washington. Catherine has travelled the world competing and performing her twirling and dance skills. At the age of sixteen, she was one of eight baton twirlers from across the nation invited to perform with Lions Club International at The Festival de la Primavera in Trujillo and Lima, Peru. A two-time USA World Team member, Catherine won a gold medal at the 2006 World Championships in Eindhoven, Netherlands in Junior Women's Pairs, and in 2012, she was a silver medalist in Neuchatel, Switzerland in Senior Women's X-Strutting. As a collegian at the University of Washington, Catherine earned a full athletic scholarship for baton twirling and was honored to perform with the Huskies in China, France, Italy, Switzerland and on a cruise ship in the Caribbean and Cozumel! Besides invitations to two World-Championships, she was most honored to have won the coveted title of the 2011 College Miss Majorette of America!
A Southern California native who now lives in Summerlin, Nevada, Catherine is an accomplished choreographer, coach and judge throughout the Southwestern United States and often coaches at clinics throughout the nation. She serves as an official staff member, contest director, and judge at the National Baton Twirling Championships (America's Youth on Parade) at Notre Dame University, in South Bend, Indiana! Her teams have placed in the Top 5 at the National Dance-Twirl Team Championships, and she currently has 9 competitors who have qualified for the 2017 National Championships! Catherine is the owner of Tide Baton Twirling Teams and coach of the San Diego State University feature twirlers. She is a young, talented coach who is known for her unique, winning choreography, and is consistently producing and motivating talented, young athletes to work hard, achieve their goals, and to be the best version of themselves! Catherine is thrilled to be in Las Vegas, working with the MOB Twirling Corps alongside the great instruction and guidance of Coach Bonnie Bruckner!




​


​NOW is an excellent time to join us.

​New sessions begin the week of June 12 at Desert Breeze Community Center.

Class and/or private/semi-private instruction available.

Contact Coach Bonnie bonnie@thelasvegasmob.com for more information
or see our "lesson information" page

BATON TWIRLING WITH COACH BONNIE
PLUS
BALLET TONING/CORE TRAINING WITH COACH KELLIE

Desert Breeze
Wednesdays

NEW TWIRLING TOTS (ages 3-6)
5:00-6:00
​
5:00-7:00
BATON TWIRLING WITH COACH BONNIE
PLUS
BALLET TONING/CORE TRAINING WITH COACH KELLIE

NEW!!!!!
SATURDAYS
8:00-10:00




Let us know if you would like to add baton twirling instruction at your studio or other location.

​Congratulations to our
State winners!!!
​