Baton twirling is a fun and healthy artistic performance sport
which promotes self esteem, good sportsmanship, teamwork,
personality projection, ambidexterity, physical fitness,
and helps fight childhood obesity.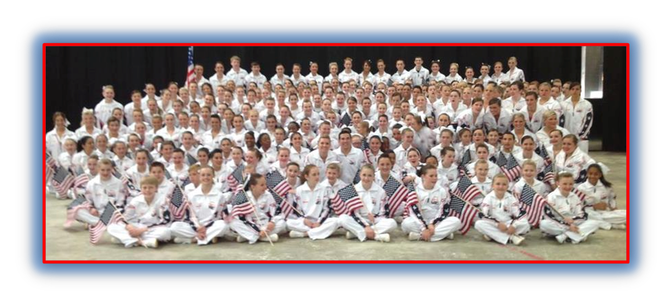 There are numerous reasons to participate in the artistic performance sport of baton twirling.

It helps develop spatial awareness, fine motor skills, eye-hand coordination, strength, flexibility, stamina, quick thinking, and poise. It also teaches important life skills such as teamwork, good sportsmanship and a strong work ethic.

Twirlers are known to display academic excellence and are often actively involved in scholastic and community activities. Twirling can provide many excellent benefits including travel experiences and other valuable opportunities.

Competitive twirling athletes also learn how to deal with pressure and to appreciate the rewards of determination and dedication.

Numerous colleges and universities offer twirling scholarships and professional twirlers have performed on Broadway and in Cirque du Soleil. In fact, Noriko Takahashi twirls in KA at the MGM right here in Las Vegas.

Many continue sharing their love of twirling by becoming coaches and judges.

But maybe the most important reason to twirl is that it is FUN, whether you are marching in a parade, twirling for school or community events, competing with a group or as an individual, performing in a show, or just sharing your art with your friends, twirling is a great way to have a good time.


http://fox6now.com/2015/07/14/the-daley-debutantes-are-the-oldest-largest-most-celebrated-baton-corps-in-wis/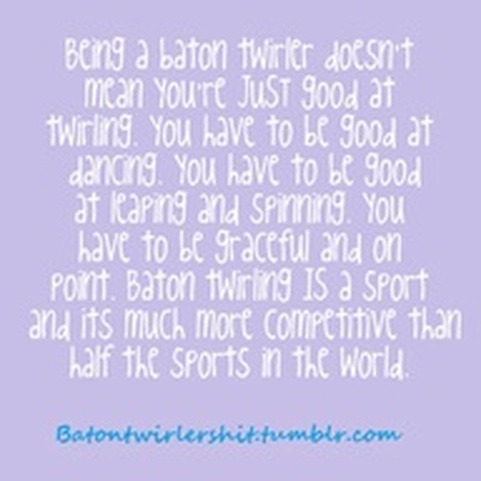 Annetta Lucero