The Way We Were!!
Looking back . . .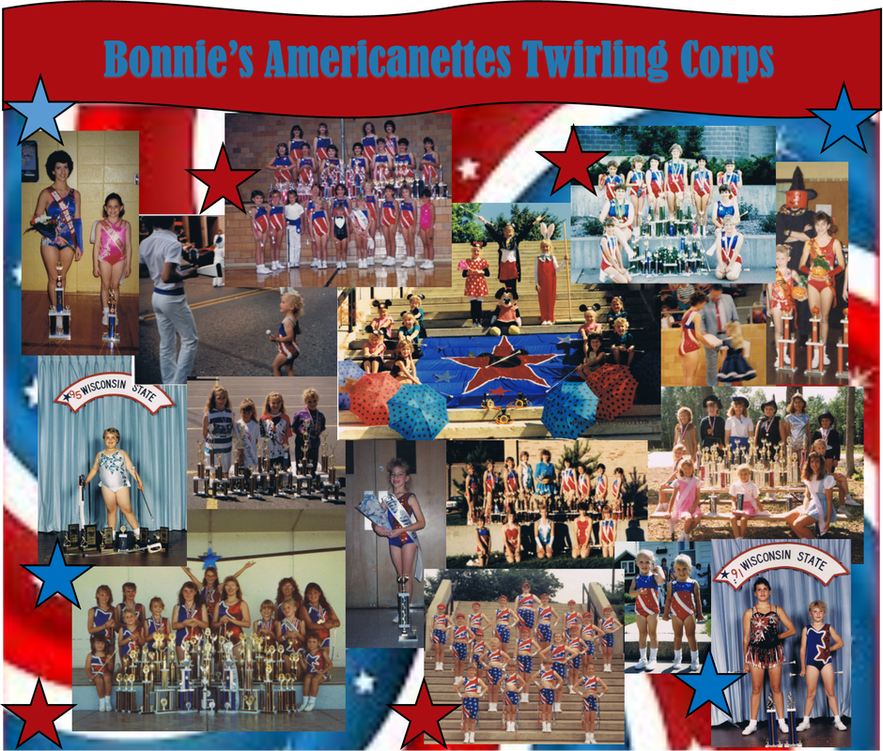 ---
*offered performance and competition opportunities in northeastern Wisconsin for over 25 years.
*won Wisconsin State Championships in juvenile parade corps, twirl, dance-twirl, rifle spinning, drill,
and half-time show teams.
* won All-North Regional titles in twirl and dance-twirl teams.
* won National Championships in drill and rifle spinning teams
* top 5 National Finals (2nd preliminaries) in Jr. Small Twirl Team plus numerous top 10 awards in corps
and teams.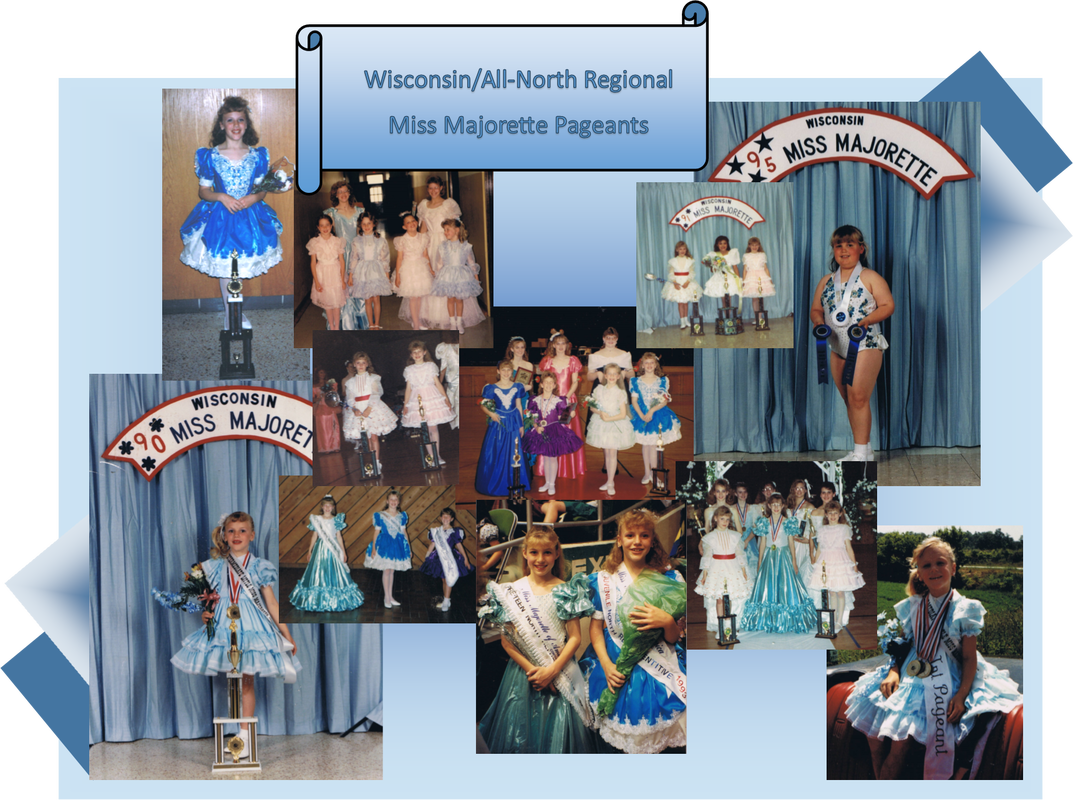 National-World Drill Team Champions
Notre Dame University, South Bend, Indiana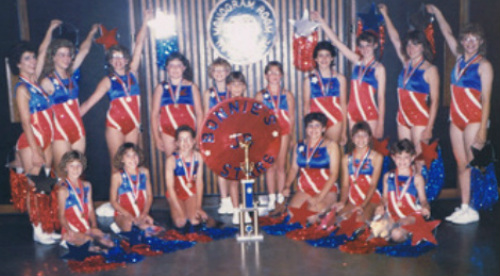 1985 & 86 All-North Regionals
WWhite Bear Lake, MN
Manitowoc County Fair with Miss Majorette, Regional, State and National Awards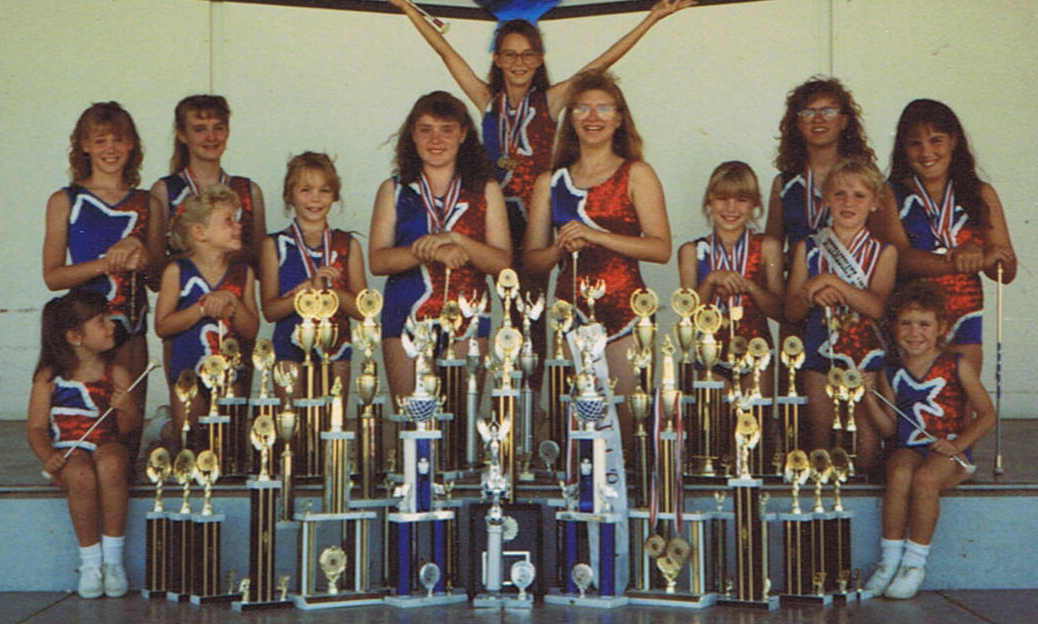 Americanettes with Japanese Twirling Team at AYOP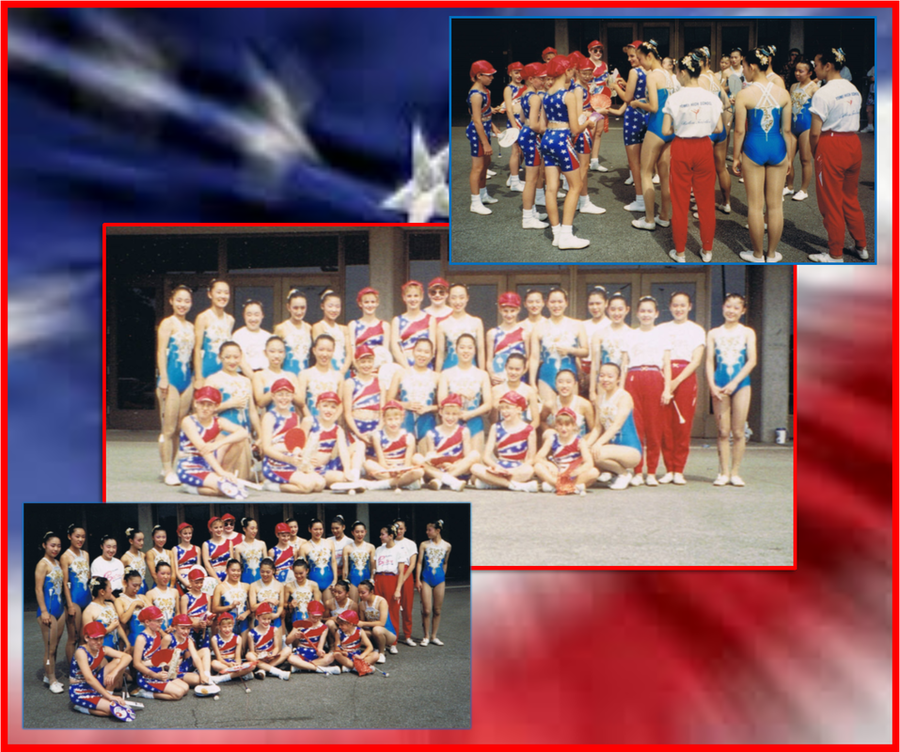 State/National Send-off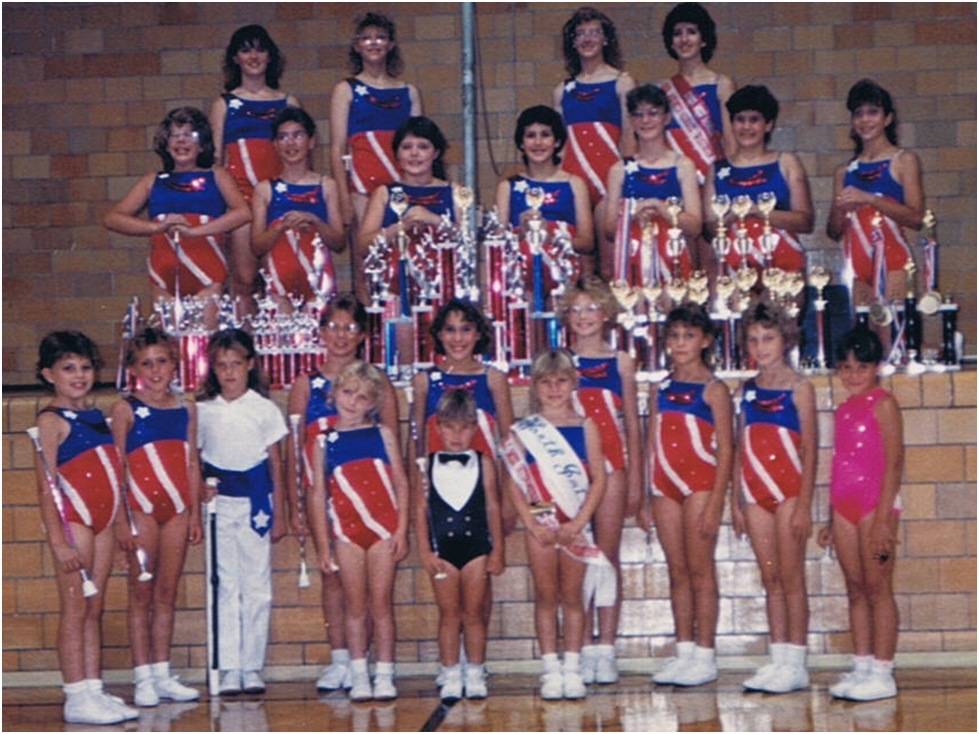 ·